Спасибо
bongmute
, получившего диски, за следующий комментарий:
"S&S to Ultra = card sleeve.
Exciter to SOTU = gatefold card sleeve.
At this moment I only checked SOTU.
In a re-sealable plastic sleeve with the sticker on it you have
- Obi
- Gatefold card sleeve including
in the left side:
- Japanese sheet with BSCD2 explanations (CD size)
- Color English booklet with lyrics and credits (12 pages - CD size)
- Black & white Japanese booklet with lyrics and info (16 pages - CD size)
- 2 different black & white paper pockets (probably same as vinyl innersleeves) (a bit bigger than CD size: 12.8x12.8 cm)
in the right side:
- the disc itself, in plastic sleeve (1 disc of course, trk list same as 2007 remaster)"
Спасибо
ebbmode
за фотки: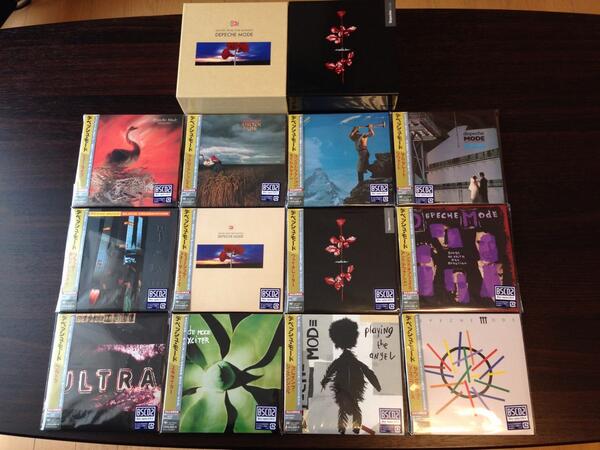 Боксы продают только внутри Японии, жаждующие их - ищите на Ebay.
Фотки каждого диска спереди и сзади на Ebay -