Depeche Mode demos: "Photographic", "Radio News" and "Ice Machine"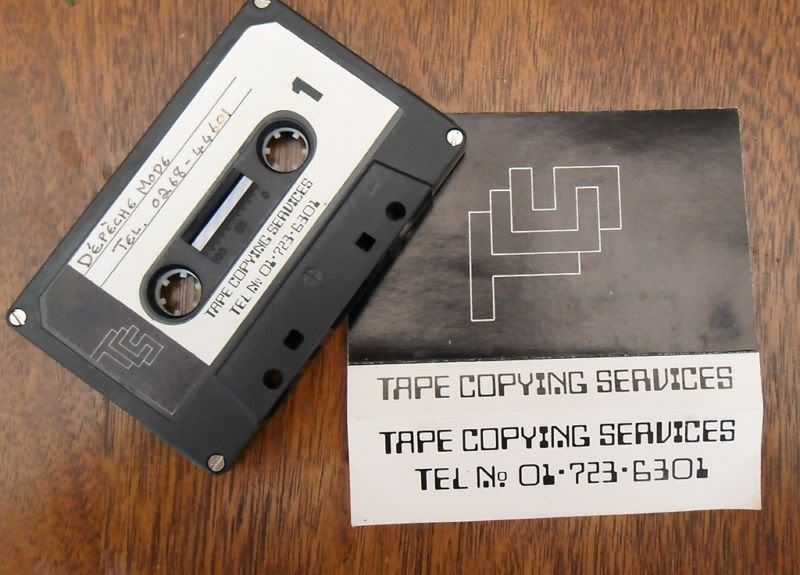 ---
Real or fake? Depeche Mode fans are debating three 30- and 40-second samples — including one that may be a never-before-released track — that surfaced online yesterday and purportedly come from a 1980 demo tape the burgeoning synthpop act recorded when it was still called Composition of Sound.
The administrator of DM fansite Home insists the samples — said to be early recordings of Speak & Spell standout "Photographic," "Dreaming of Me" B-side "Ice Machine" and the unreleased song "Radio News" (excerpts of which can be streamed below) — are legit, writing, "Once the source of the tape is revealed, then all will become clear." Additionally, DM's webmaster tweeted links to the samples earlier today.
Yet original Depeche Mode member Vince Clarke, when asked via Twitter about the authenticity of the tracks, has twice taken the opportunity to dismiss them, first writing, "Nah… (we were never that good… V)." Then, when asked directly today whether the much-buzzed tracks are "fake demos," he replied, "erm… yep!… V."
The samples, posted to SoundCloud, apparently are the same as the three-song, Dave Gahan-sung demo — which Depeche Mode passed along to record labels and concert promoters in its earliest days — that sold on eBay recently for £2,000 (or approximately $3,253) to members of the forum on DM discography site DepMod.com.
So are they the real deal? Listen for yourself and tell us your opinion below.
Hear samples of what may be Depeche Mode demos after the jump…
---
Photographic (Demo Clip#1)
[scmp3]http://fl.infan.ru/mp3cut.php?118906[/scmp3]
Photographic (Demo Clip#2)
[scmp3]http://fl.infan.ru/mp3cut.php?118905[/scmp3]
---
Radio News (Demo Clip#1)
[scmp3]http://fl.infan.ru/mp3cut.php?118908[/scmp3]
Radio News (Demo Clip#2)
[scmp3]http://fl.infan.ru/mp3cut.php?118907[/scmp3]
---
Ice Machine (Demo Clip#1)
[scmp3]http://fl.infan.ru/mp3cut.php?118904[/scmp3]
Ice Machine (Demo Clip#2)
[scmp3]http://fl.infan.ru/mp3cut.php?118903[/scmp3]