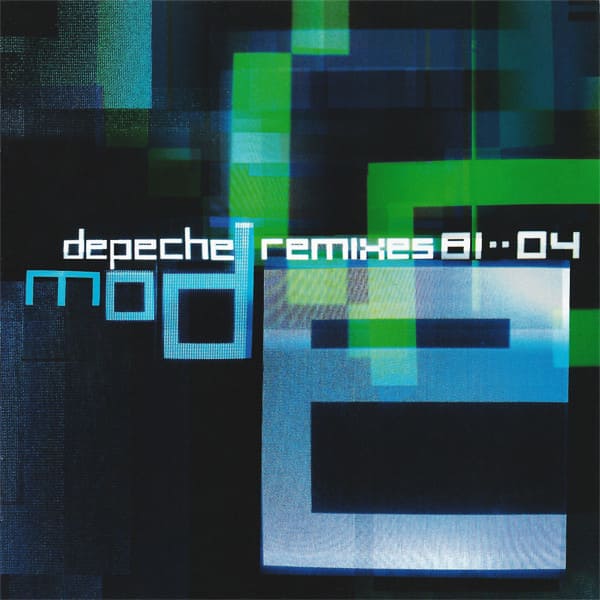 Альбом:
Remixes 81-04
Дата выпуска:
25 октября 2004 года
Продюсеры:
нет данных
Форматы издания:
LP, CD, MP3
UK чарт:
24 место
---
01. Never Let Me Down Again (Split Mix)
02. Policy Of Truth (Capitol Mix)
03. Shout (Rio Remix)
04. Home (Air "Around The Golf" Remix)
05. Strangelove (Blind Mix)
06. Rush (Spiritual Guidance Mix)
07. I Feel You (Renegade Soundwave Afghan Surgery Mix)
08. Barrel Of A Gun (Underworld Hard Mix)
09. Route 66 (Beatmasters Mix)
10. Freelove (DJ Muggs Remix)
11. I Feel Loved (Chamber's Remix)
12. Just Can't Get Enough (Schizo Mix)
13. Personal Jesus (Pump Mix)
14. World In My Eyes (Mode To Joy)
15. Get The Balance Right! (Combination Mix)
16. Everything Counts (Absolut Mix)
17. Breathing In Fumes
18. Painkiller (Kill The Pain - DJ Shadow Vs. Depeche Mode)
19. Useless (The Kruder + Dorfmeister Session ™)
20. In Your Room (The Jeep Rock Mix)
21. Dream On (Dave Clarke Acoustic Version)
22. It's No Good (Speedy J Mix)
23. Master And Servant (An ON-USound Science Fiction Dance Hall Classic)
24. Enjoy The Silence (Timo Maas Extended Remix)
Бонус CD
01. A Question Of Lust (Remix)
02. Walking In My Shoes (Random Carpet Mix [Full Length])
03. Are People People?
04. World In My Eyes (Daniel Miller Mix)
05. I Feel Loved (Danny Tenaglia's Labor Of Love Dub [Edit])
06. It's No Good (Club 69 Future Mix)
07. Photographic (Rex The Dog Dubb Mix)
08. Little 15 (Ulrich Schnauss Remix)
09. Nothing (Headcleanr Rock Mix)
10. Lie To Me - ("The Pleasure Of Her Private Shame" Remix By LFO)
11.Clean (Colder Version)
12. Halo (Goldfrapp Remix)
13. Enjoy The Silence (Reinterpreted)
http://www.depmode.com/Depeche_Mode_Remixes_81_04.php